This Microscopic Chip Can Capture Real-Time Video Inside Our Arteries at 60FPS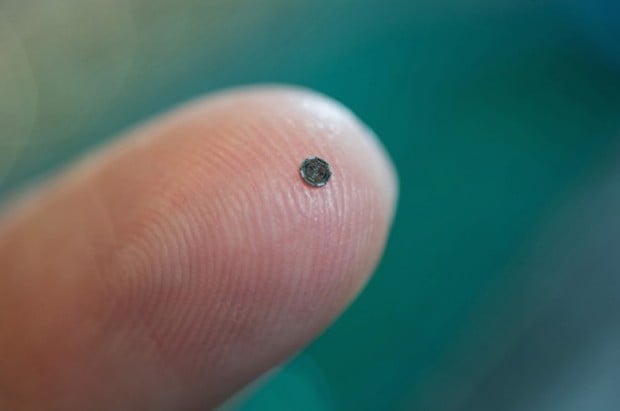 Ready for your close-up? Well, I hope so, because this little guy is going to get a closer look at you than any other sensor before it. Created by scientist F. Levent Degertekin, this 1.5mm donut-shaped camera is small enough to make itself comfortable inside your arteries with some help from a catheter.

Capable of capturing real-time, 3D and high definition at 60fps inside of us, the resulting images are created by a different method than your standard camera.
26 January 2014 Last updated at 20:53 ET The new $330,000 printer is targeted at industrial designers and manufacturers The world's first multi-material full-colour 3D printer has been launched by Stratasys, the owner of the MakerBot range of printers.

 

Minotaur I Record Satellite Launch Includes First Student Built CubeSat & PhoneSat 2.4

Posted

November 19, 2013, 5:13 am

WALLOPS ISLAND, Virg. (NASA & OSC PRs) — The United States Air Force Minotaur I rocket scheduled for launch on Tuesday at 7:30 p.m. from Virginia will carry a record number of satellites — 29 — into orbit. The rocket will launch a defense test spacecraft and 28 small CubeSats,  including the first satellite designed and built by high school students and PhoneSat 2.4, a second generation smartphone mission.